about us
College Preparation | SUMMIT SAT & ACT PREP ™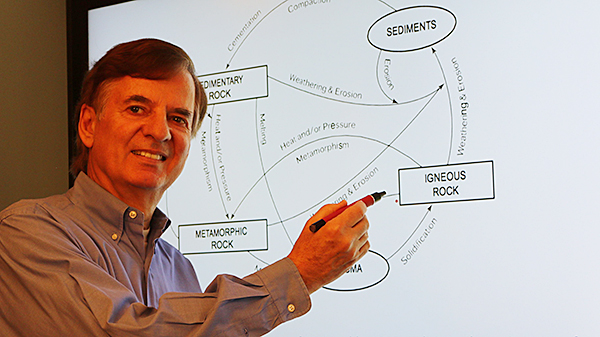 We ensure that you receive customized, individualized & targeted assistance on this high stakes test. We are strongly committed to help you improve your subject & SAT or ACT composite..

When you attend SUMMIT SAT or ACT PREP ™, you will gain a mastery ot the subject knowledge required for this high stakes college admissions test.

Extensive experience & expertise is what your instructors are known for. (They are immersed in TEST PREP -- 1,000 Hrs+ each school year)

SUMMIT SAT & ACT PREP ™ provides the highest quality service to families. We are widely known for being a trusted resource for instruction which delivers exceptional student outcomes.

Paul Kaliher, Founder & Principal is known locally & regionally as a leading expert on college admissions & test preparation. He is a Math wizard & Science expert. If you need help in your regular or AP/Honors subjects, he can help. He enjoys working collaboratively with families & their sons & daughters to create personalized programs. Paul has a passion for education at SUMMIT SAT & ACT PREP ™. He loves to hear about the great test results that students achieve.
Over the last two decades Joan, Founder & Principal has guided hundreds of families to successful experiences with standardized tests. She loves to help families navigate the college admission process. She enjoys building student confidence while reducing their test anxiety -- all of which leads to a calmer & less stressful test experience. At SUMMIT she is lucky to work with a brilliant team mate & strives to develop the very best learning program using for each student using effective test prep resources She gets so excited & happy when student test results are shared .... wonderful news and life changers for the students and families. We are humbled & honored to be chosen & to have helped. Hard not to be excited & happy about, right?

Together the Kaliher Team endeavors to help you achieve exceptional test results!

With their unique 2 instructor approach they guarantee their expertise in all subjects & test strategies.

When attending SUMMIT SAT & ACT PREP ™, students find a rich & comprehensive learning experience, which provides subject mastery & strong impact on their SAT & ACT test results.


WHAT YOU CAN EXPECT
SUMMIT SAT & ACT PREP ™ utilizes authentic retired or actual ACT.org © & College Board practice tests to determine your benchmark test composite. The ACT © & College Board SAT practice tests provide the best measurement versus those that some tutoring organizations have created on their own. Using an unofficial ACT or SAT practice test can mean inaccurate practice test results.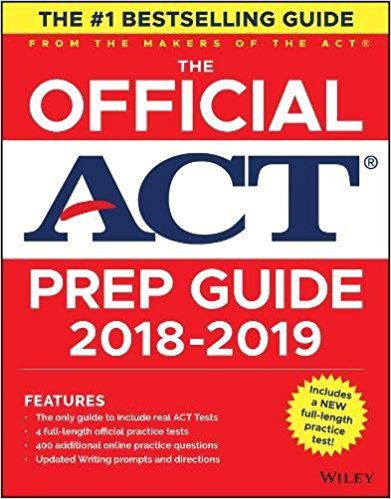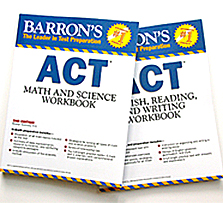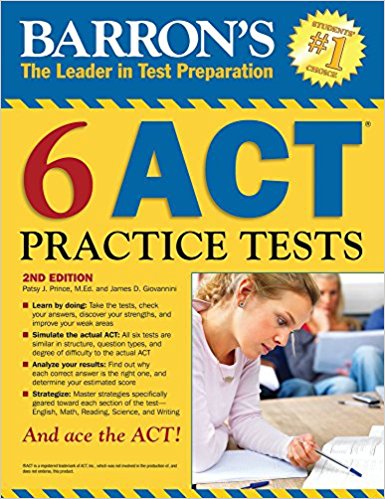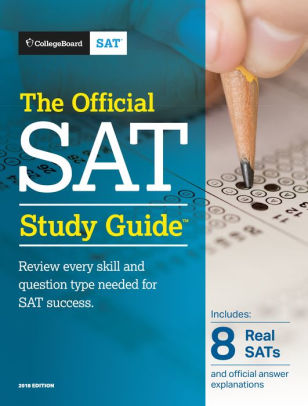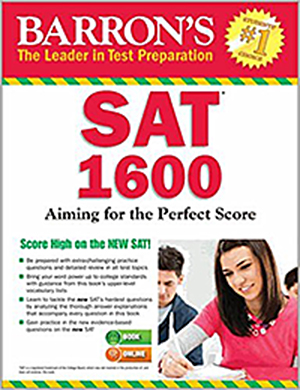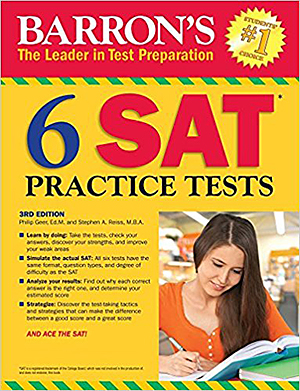 The SUMMIT TEST PREP Syllabus ™ provides a diagnostic of your skills in all subject areas, weak & strong.

Many students achieve an average composite score of 1 - 2 points up on the ACT Test or 40 - 80 points up on the SAT Test after completion of our SUMMIT Syllabus ™.

Composite scores can move 6 - 9 points up when multiple SAT & ACT tests are taken.
High school student's & their parents think about real dollar savings opportunities for university academic scholarships. We offer "coaching" to high school student families in their college admissions planning.
Students we have helped often receive $10,000 - $50,000 per year to full-ride ($75,000+) scholarships. We are gratified to have helped students enter the University of their choice, often with Direct Admit into the College desired.






© 2018 - 2019 SMS Design, Inc.™ All rights reserved
Naperville Tutoring & SUMMIT ACT & SAT PREP ™ 
are a division & trademark of SMS Design, Inc. Terms of Use 
why choose us?
The SUMMIT SAT & ACT PREP ™ ADVANTAGE
REACH FOR 36 ™

|

REACH FOR 1600 ™

College competition is keen and our SAT & ACT PREP prepares students to reach for their best ACT or SAT scores, even the Coveted Perfect 36 or 1600



A higher SAT and ACT score can enable additional choices for universities you favor. It can impact whether your son or daughter might qualify for an academic scholarship, making a difference of thousands of dollars/year in a university's tuition. The higher test result can mean less debt upon graduation and reduce your financial education burden while helping your daughter or son acquire a fine university or college education.


Feeling pressure, High School Juniors and Seniors work very hard to achieve their best score on the SAT & ACT tests.

SUMMIT ACT & SAT PREP ™ offers razor sharp focus on the most difficult ACT & SAT Test problems.

We supplement with Barron's resources to enrich your experience beyond the traditional practice tests.

The foundation for SUMMIT ACT & SAT PREP ™ stems from and began at Naperville Tutoring. We created our hybrid PREP course to serve accelerated students who wish to reach for a perfect test score. You must have achieved at least a 27+ on your ACT Test or 1210–1240 on a SAT Practice or Real Test.

We serve Naperville & surronding area high school students & reach across the U.S. through SKYPE.

Naperville Tutoring provides the highest quality one-on-one test prep to dozens of students annually and worldwide online.

Naperville Tutoring offers in-person Small Group SAT & ACT PREP Classes, One-on-One SAT & ACT PREP, & One-on-One SUMMIT ACT PREP & SUMMIT SAT PREP ™.

Our excellent reputation with parents, schools and counselors is the result of 30+ years of ethical conduct and helping students succeed.
Founder & Principal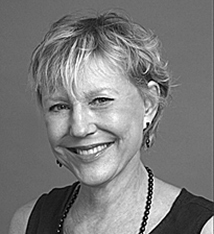 JOAN GEYER KALIHER

Joan, Founder is a certified Illinois Teacher. She founded Naperville Tutoring in 1987 & SUMMIT ACT & SAT PREP in 2008. She taught in Michigan, California and Illinois. Over the last 3 decades she has help guide hundreds of families to successful experiences with subject tutoring and standardized tests.

Joan, leads the development of innovative SAT & ACT PREP programs to enable High School Juniors & Seniors to access competitive Universities of their choice, often with scholarships awarded. She oversees One-on-One private & the Small Group Class programs, proudly guiding the Naperville team . Joan is recognized in the community for her strong vision and passionate voice in the world of education.

Joan provides comprehensive ACT & SAT PREP in English- grammar & punctuation required for high scores the English section. Test scores typically move up 5-10 points in English alone; English composite scores soar to 34 - 35; 1540 -1560 for the SAT Test.

Effective Reading comprehension & pacing strategies help students complete the Reading section in a challenging time requirement, minimize anxiety while improving student focus & accuracy.. English and Reading ACT SAT Test strategies enable better focus, greater accuracy and pacing required for the Math and Science (ACT) Sections.

She holds a B S; Math and Science Major, & a partial MBA.

Joan taught Math & Science, Biology, also worked at IBM Sales, Regional Marketing Programs, Channel Operations, Education, & Sales and Technical Instructor/Developer. She created, developed & managed a team and education project resulting in a national adopted Education Program for IBM.

She loves working with middle school & high school students, has a strong sense of caring, enthusiasm, humor & desire to provide high quality education. She is passionate & motivated to help families lower the cost of their son or daughter's college education.

"We feel extremely rewarded when our students achieve their test goals. The best part of tutoring is seeing student's confidence grow and hearing about their dreams for college and career coming true."

She loves hanging out with her husband, their dog Keillor & friends; enjoys reading, music, gardening, & traveling-- loves to fish in Florida & Wisconsin.

Founder & Principal




PAUL KALIHER
Paul holds a B.S. Degree in Electrical Engineering, University of Minnesota; M.B.A. from University of St. Thomas

Paul was honored "Valedictorian" and scored in the "99th percentile" on his Graduate Management Admissions Test. Paul has the ability to absorb large amounts of information in a short time and produce quality results from that information. He has a solid understanding of, and a passion for education, technology and business.

Paul is a Co-Founder & Principal of Naperville Tutoring. 

He tutors students in all middle & high school math and science subjects. At Naperville Tutoring, Paul welcomes all curriculum subjects, Regular, Honors, and AP levels with one exception: foreign language.

Paul provides strong comprehensive ACT & SAT PREP instruction in math, scientific data analysis, and analytical reasoning. These skills are required for high scores in the ACT Math & Science Sections & SAT Math Section. He helps student scores soar to the 30+ in the ACT Test and 1330+ in the SAT Test.

Thorough understanding of complex concepts in Math & Science is necessary and clearly explaining these concepts is Paul's mission & forte. He provides multiple approaches to solving problems to help students test well. Paul's warm personality fits well with students and he really enjoys working with every student.

Prior to tutoring students, Paul was a Marketing Manager and Vice President of Marketing at four high tech companies, while maintaining his engineering roots.  Paul has three patents to his name. 

Paul has had a career of accomplishment in:

• Electronics Engineering
• New product design and development
• Business and Product line Management
• Strategic North American & International Marketing
• Acquisition analysis
• Training of 1,000+ employees in technical aspects of medical, telecommunications and control products

Paul loves to write, is co-editor with Joan for the web-site content, & is a Canon 5 Star Master Photographer. He loves to capture images of nature, to fish and hang out with his wife & dog.


Guaranteed Expertise
Individualized and customized help in our SUMMIT ACT & SAT PREP ™. We realize this test is a high stakes test.

We guarantee SUMMIT ACT & SAT PREP ™ expertise. You will be in good hands with SUMMIT ACT & SAT PREP ™ .
RAISE YOUR SAT & ACT
TEST COMPOSITE

In Home Convenience | SKYPE & Face Time

Start Your SUMMIT SAT or ACT PREP ™

Read More
How we feel
As your instructors, we are strongly committed to help you accomplish your short and longer range goals for your ACT or SAT Test Composite score.
ACADEMIC OBJECTIVE
Our passion is to influence, develop and preserve a strong positive attitude and a love of learning. By strengthening your skills in all ACT or SAT Test subject areas, English, Math, Reading and Science. You will improve your results in the ACT or SAT Test along with i your academic skills in high school, college and in life.
test strategies
We provide test strategies in each subject area, improving student's radar in detection of the various type-cast questions. Each student learns how to identify when the test question may detour, side-track or attempt to trick them, leading them to select the incorrect answer. Test Strategies can impact a student's pacing, accuracy, focus and potential to further excel on the SAT or ACT test. 

Confidence
Confidence leads to improvement of all SAT or ACT Subject areas of English, Math, Reading and Science, resulting in a higher composite score.